Frequently asked questions
What can I expect if I have my cars paintwork detailed?
---
If your vehicle's paintwork is in good condition but may have swirls or is looking a bit dull, we can correct this by mechanical leveling of clearcoat or paint (Clearcoat is unpigmented paint, Clear) to a point of where the surface is clear of swirl marks and light scratches. We can do from one single panel to the whole vehicle.
---
Can you remove light scratches and swirl marks from my paintwork?
---
Yes we certainly can! Paint correction and car body paintwork detailing is a speciality of ours! Let us help you to get your car back to that super shiny showroom condition once more.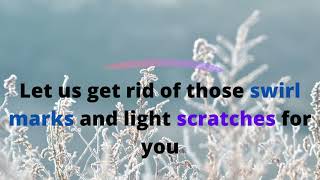 ---
Do I have to bring my vehicle to you?
---
No. We offer a totally free vehicle collect & return service within the Redditch area.
---
---